6.9.3

Compensation Registers

The RTC_COMP_MSB_REG and RTC_COMP_LSB_REG registers must respect the available access period. These registers must be updated before each compensation process. For example, software can load the compensation value into these registers after each hour event, during an available access period.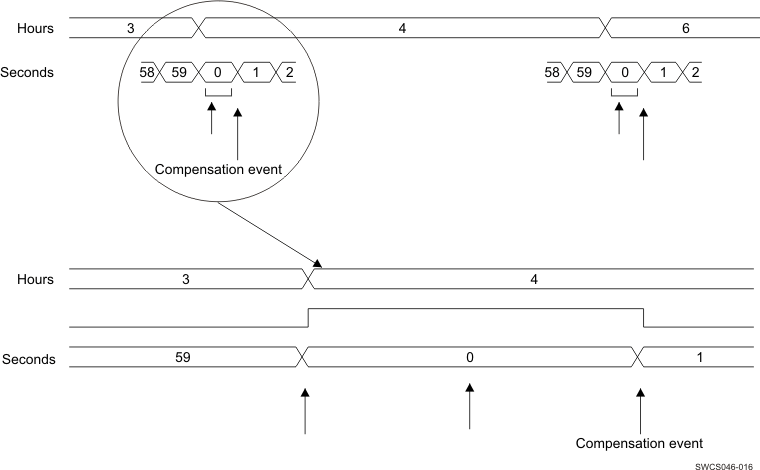 This drift can be balanced to compensate for any inaccuracy of the 32-kHz oscillator. Software must calibrate the oscillator frequency, calculate the drift compensation versus 1-hour time period; and then load the compensation registers with the drift compensation value. Indeed, if the AUTO_COMP_EN bit in the RTC_CTRL_REG is enabled, the value of COMP_REG (in twos-complement) is added to the RTC
32-kHz counter at each hour and 1 second. When COMP_REG is added to the RTC 32-kHz counter, the duration of the current second becomes (32768 – COMP_REG)/32768s; so, the RTC can be compensated with a 1/32768 s/hour time unit accuracy.
NOTE
The compensation is considered once written into the registers.