3 Description
The SN65HVDA54x-Q1 and SN65HVDA54x-5-Q1 devices, known as the HVDA54x and HVDA54x-5 respectively, are designed and qualified for use in automotive applications and meets or exceeds the specifications of the ISO 11898 High Speed CAN (Controller Area Network) Physical Layer standard (transceiver).
Device Information(1)
| PART NUMBER | PACKAGE | BODY SIZE (NOM) |
| --- | --- | --- |
| SN65HVDA54x-Q1, SN65HVDA54x-5-Q1 | SOIC (8) | 4.90 mm × 3.91 mm |
For all available packages, see the orderable addendum at the end of the data sheet.
HVDA54x Functional Block Diagram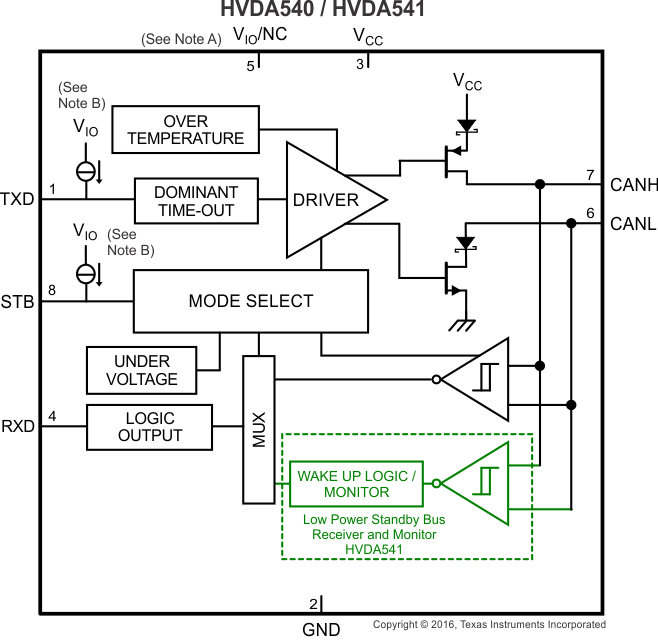 HVDA54x devices pin 5 is VIO. HVDA54x-5 devices pin 5 is NC and VIO is internally connected to VCC.
HVDA54x-5 Functional Block Diagram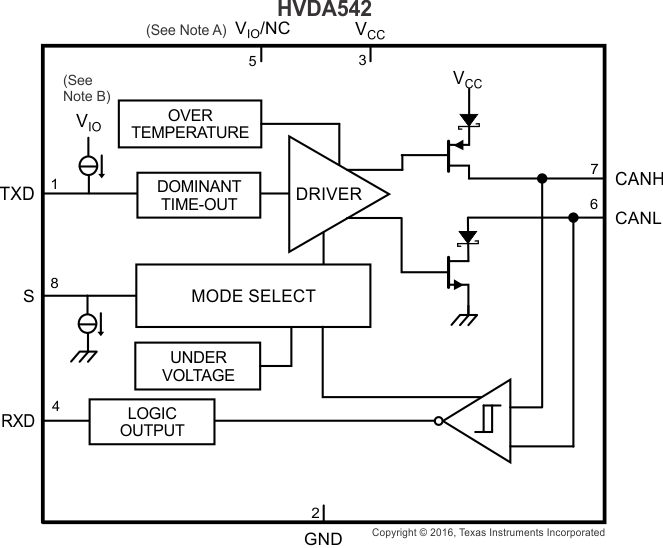 HVDA54x-5 devices: VIO is internally connected to VCC