9.3.1

Inverting Power Supply

The TPS62170-Q1 can be used as inverting power supply by rearranging external circuitry as shown in Figure 30. As the former GND node now represents a voltage level below system ground, the voltage difference between VIN and VOUT has to be limited for operation to the maximum supply voltage of 17 V (see Equation 13).

space

Equation 13.

space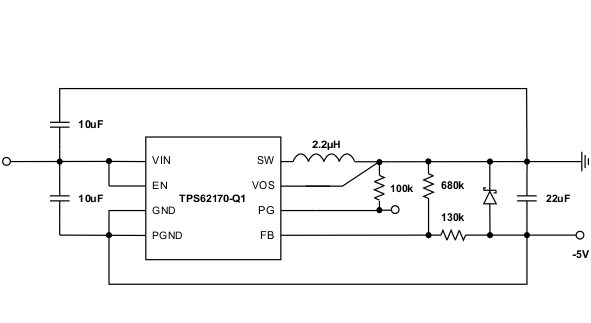 space
The transfer function of the inverting power supply configuration differs from the buck mode transfer function, incorporating a Right Half Plane Zero additionally. The loop stability has to be adapted and an output capacitance of at least 22 µF is recommended. A detailed design example is given in SLVA469.