text.skipToContent
text.skipToNavigation
已添加至购物车
PCAXC2T245QRSWRQ1 正在供货
具有可配置电压电平转换的汽车双位双电源总线收发器
---
查看产品文件夹 SN74AXC2T245-Q1
下载
下载数据表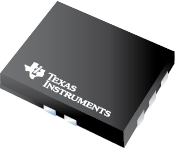 产品特性
AEC-Q100 automotive qualified
Fully configurable dual-rail design allows each port to operate with a power supply range rrom 0.65 V to 3.6 V
Operating temperature from –40°C to +125°C
DIR control input for each channel
Glitch-free power supply sequencing
Up to 380 Mbps support when translating from 1.8 V to 3.3 V
VCC isolation feature

If either VCC input is below 100 mV, all I/O outputsare disabled and become high-impedance

Ioff supports partial-power-down mode operation
Compatible with AVC-family level shifters
Latch-up performance exceeds 100 mA per JESD 78, class II
ESD protection exceeds JEDEC JS-001

8000-V Human-body model
1000-V Charged-device model
All trademarks are the property of their respective owners.
描述
The SN74AXC2T245-Q1 is a two-bit noninverting bus transceiver that uses two individuallyconfigurable power-supply rails. The device is operational with both VCCAand VCCB supplies as low as 0.65 V. The A port is designed to trackVCCA, which accepts any supply voltage from 0.65 V to 3.6 V. The B port isdesigned to track VCCB, which also accepts any supply voltage from 0.65 V to3.6 V. Additionally the SN74AXC2T245-Q1 is compatible with a single-supply system.
The SN74AXC2T245-Q1 device is designed for asynchronous communication between data buses.The device transmits data from the A bus to the B bus or from the B bus to the A bus, depending onthe logic level of the direction-control inputs (DIRx). The SN74AXC2T245-Q1 device is designed sothe control pin (DIR) is referenced to VCCA.
This device is fully specified for partial-power-down applications using theIoff current. The Ioff protection circuitry ensuresthat no excessive current is drawn from or to an input, output, or combined I/O that is biased to aspecific voltage while the device is powered down.
The VCC isolation feature ensures that if eitherVCCA or VCCB is less than 100 mV, both I/O portsenter a high-impedance state by disabling their outputs.
Glitch-free power supply sequencing allows either supply rail to be powered on or off inany order while providing robust power sequencing performance.
| 数量 | 单价 |
| --- | --- |
| 1-99 | $0.63 |
| 100-249 | $0.49 |
| 250-999 | $0.36 |
| 1,000+ | $0.26 |